On average, there are 6 million car accidents in the U.S. every year— amounting to roughly 16,438 per day. Auto accidents occur everywhere and the reasons for having one vary. Speeding, alcohol or drug impairment, inclement weather, and a distracted driver are just a few of the common causes. The majority are actually one-vehicle accidents.
Sadly, many auto accidents are fatal. In Missouri alone, there were 876 traffic fatalities in 2019. When an accident occurs, you can be confused or panicked about the circumstances. We recommend taking 5 steps immediately after an auto accident.
1.   Seek Medical Attention
Immediately after an accident, remain calm and check for injuries. Shock, an adrenaline rush, or anger can mask your initial injuries. No matter what, it's important to seek medical attention. Also, make sure you and your vehicle are in a safe area. Move operational cars to the side of the road, if possible. If not, be sure to get yourself to safety.
2.   Dial 911
Even if the incident was minor and everyone is cooperative, call the police. The 911 operator will also ask if an ambulance is needed. The responding police officer will provide you with an official accident report and document the scene. You'll need both of those when you contact your insurance company and an attorney, if necessary.
3.   Take Pictures
There are very few travelers these days who do not have a cell phone handy. By all means, take photos of all the vehicle damage and the surrounding area. You will want to have your own documentation of the scene.
4.   Trade Information with Other Drivers Involved
At the very least, you need to exchange full names and insurance information. However, getting as much information as possible is very helpful. Ask for a full name and phone number, insurance company and policy number (take a photo of their insurance card if possible), obtain witness contact information, the police officer's name and phone number, and the report number.
5.   Call Your Attorney
If at all possible, avoid talking with others about the specifics of the accident. You do not want to admit guilt or blame another person.
At Brydon, Swearengen & England, our personal injury lawyers and injury attorneys represent clients in a multitude of personal injury actions.
Were you injured in a car accident?
Auto accident lawsuits require an experienced car accident lawyer. Is the other driver's insurance company unwilling to settle fairly? We can facilitate mediation and settlement as alternatives to trial.
Contact Us
Remember, at Brydon, Swearengen & England, our injury law attorneys and injury lawyers handle car accidents and all types of motor vehicle collisions for clients throughout Mid-Missouri. If you've been in an auto accident, contact us.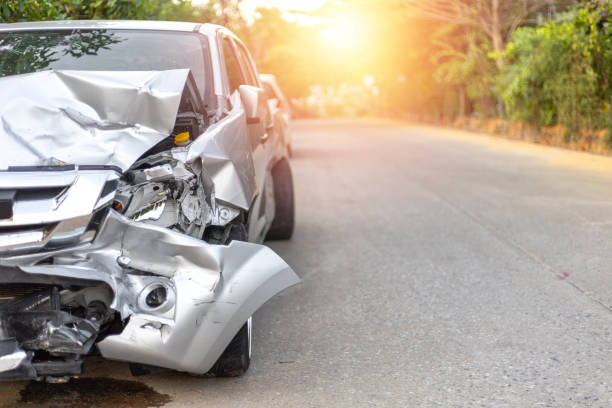 Tips to Stay Safe on the Roadway
Always wear a seat belt and use appropriate child safety seats.
Never drive distracted. Put your cell phone down. #BuckleUpPhoneDown
Obey the speed limit and other traffic laws.
Never drive impaired. Make other arrangements for a sober ride.