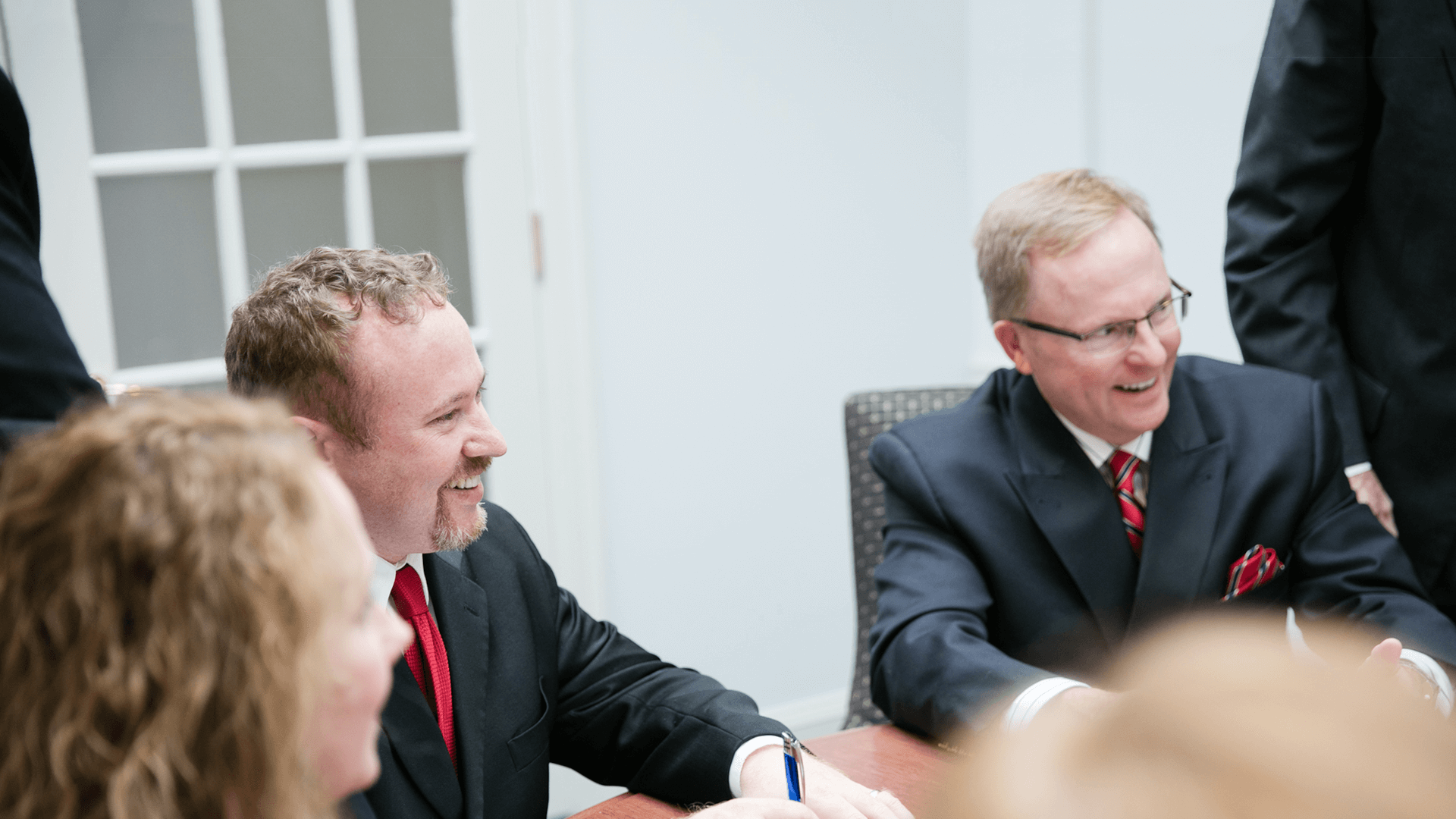 Frequently Asked Questions
Personal Injury Frequently Asked Questions
People who have been injured in a car accident, car collision, truck accident, truck collision, semi-tractor trailer collision or any other type of personal injury accident  generally have many questions they never needed to ask prior to their injury. Do I have a personal injury case? The insurance company has made me an offer, should I take it? What should I bring with me when I meet with a lawyer? Read the answers to these questions and others below.
Q. Do I have a personal injury case?
A. First, you must have been injured. You do not have a personal injury case if you have not been injured. Second, someone must be at fault before you can pursue a recovery. "Accidents" in the true sense of the word imply no fault of any person. This is the reason that many sophisticated personal injury attorney will always refer to a car crash as a collision, not an accident.
Q. I've been injured in a motor vehicle collision. What should I do?
A. There are several steps a person must take after an automobile collision. First, do not leave the scene of the collision. Wait for law enforcement to arrive or a third person who can be sent to notify law enforcement. Make sure a report is made, and make sure you give a statement to law enforcement about how the collision occurred. Obtain the other driver's name, address and insurance information. Don't forget to call your own insurance company to notify them you have been in a collision. Write down as much as you can about the details surrounding the collision and how it occurred. Most personal injury claims take a fairly long time to resolve. People's memories of the details surrounding the circumstances of most incidents fade over time.
Q. The insurance company has made me an offer, should I take it?
A. Insurance companies work to limit their liability in automobile accidents and collision cases. The less money insurance companies pay, the more profitable the insurance business. Therefore, insurers will offer quick settlements before an injured person can hire an attorney. The quick settlement typically undervalues the long-term physical, emotional and financial consequences of personal injury claims. Serious injuries can have life-long consequences, but once an injured party signs a release in exchange for a quick settlement, the injured party is prevented from coming back at a later time to obtain more money, even if the money is required for medical treatment.
Q. How soon after I am injured do I have to file a lawsuit?
A. A person must file their lawsuit before the statute of limitations expires, otherwise the person is barred from ever bringing their claim. The statute of limitations differs from state to state and from action to action. Consult an attorney to determine the applicable statute of limitations.
Q. What should I bring with me when I meet with a lawyer?
A. Bring anything that is relevant to the personal injury claim. Information about the identity of the driver of the other vehicle, the address, phone number and insurance information is important. Bring all polices of insurance you have for any vehicles in your family. Bring pictures of any injuries you have sustained. Bring copies of any and all medical records and bills in your possession. This information will allow a lawyer to more quickly assess your case. Do not worry if you do not have this information; a lawyer can obtain this information at a later date on your behalf.
Q. What happens if a person dies before bringing their claim?
A. The answer depends on whether the person who dies is the negligent party or the party who sustained the injury. If an injured person subsequently dies, then the action may proceed as both a personal injury claim and also a wrongful death claim. The action may be brought by an executor, administrator, or personal representative. A defendant ad litem may be sought for cases in which the person who dies was the negligent person. An attorney will have more information as to the manner and method in proceeding in these situations.
Our attorneys at Brydon, Swearengen & England P.C. in Jefferson City, Missouri have a reputation for excellence, thorough preparation and innovation. Our injury law attorneys and injury lawyers have diverse experience and complimentary talents to provide you attentive, efficient service. From our office in Jefferson City, Brydon, Swearengen & England P.C., our injury law attorney and injury lawyers handle car accidents, all types of motor vehicle collisions, medical malpractice claims, premises liability claims, product liability claims, worker's compensation claims and wrongful death claims for clients throughout Mid-Missouri, in Jefferson City, Columbia, Eldon, Linn, Fulton, Osage Beach, Lake Ozark, Camdenton, Versailles, Boonville, Mexico, Sedalia, Hermann, Vienna, Montgomery City, Waynesville, as well as the counties of Audrain, Boone, Callaway, Camden, Cole, Cooper, Gasconade, Maries, Miller, Morgan, Moniteau, Montgomery, Osage, Phelps, Pulaski, and others.
Please contact Scott Hamblin for more information or to schedule your appointment.
Contact Us